Our principal specialty is CNC turning.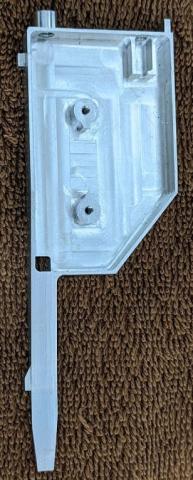 CNC Swiss to 1" diameter (dual end-working, main and sub-spindle indexing, side and end working with rotary tools, 7 turning tools). Machining quantities of 50 to 20000, depending on complexity.
CNC 2 axis bar work from .010 diameter to 2" diameter, slugs up to 6" diameter.
Machining quantities from 1 to 5000.
CNC Milling up to 6" vice, machining quantities from 1-5000.
We machine a great variety of materials, a list comprised of 8 aluminum alloys, 11 stainless alloys, more than 6 copper alloys, more than 6 exotics, 11 steels, and at least 16 varieties of plastics. Check out the links under Materials.
We specialize in cast acrylics. See Plastics under Materials.
We do small part microscopic machining, inspection and deburring.
We have support capabilities including FeatureCAM CAD and CAM design, cold and abrasive sawing, vibratory finishing abrasive blasting, brazing and small TIG welding.
Vapor Polishing and Annealing of CCA+Polycarbonate.